Brand your uniforms with high quality emblems produced by Blueblack.
---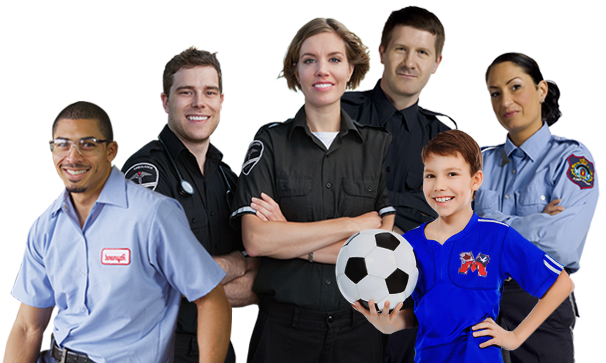 Crests and emblems are important identification tools for all types of uniforms and therefore a great addition to our collection.

We offer a wide range of customized emblems. Let our experienced team assist you in determining the right product based on your clients needs.

Top notch customer service, extremely competitive rates and producing high quality finished products are our number one priorities. You will not be disappointed with the experience.

See below for a list of options
---
REQUEST A QUOTE
---
Embroidered Crests
Embroidered emblems are by far the most popular choice. Our in house graphics, digitizing and production team will guarantee the best possible result when creating the finished product. You can expect crisp embroidery with a clean cut finish.
---
---
Silkscreen/Printed Crests
A great option when you don't require a 3-D texture like embroidered emblems. We are able to achieve a higher level of definition in designs or patterns that are extremely intricate or detailed.
Chenille Patches
Looking for something a little different? Chenille crests are ideal for that "Varsity" look. This is the ideal choice for schools or sporting organizations. Uniforms decorated with Chenille crests will definitely stand out.
---
---
Woven Patches
Woven patches / labels are another great option when dealing with designs that are overly complex and have a great level of detail. Since woven patches use thinner threads that are woven together instead of being embroidered onto fabric, the final product has a smooth finish with no raised texture.
PVC
PVC (Polyvinyl Chloride) can be used in a variety of applications. The most popular usage is to create patches. This product type offers two great advantages. First, like silkscreened and woven patches, we can achieve a higher level of detail with PVC, since it is "cut" rather than embroidered. Second a PVC patch is waterproof and more resistant to wear and tear from outdoor usage.
---
---
Keychain Patches
Another great use of crests and emblems is to create a durable lightweight and very flexible keychain. Single or double-sided decoration options are available.
---